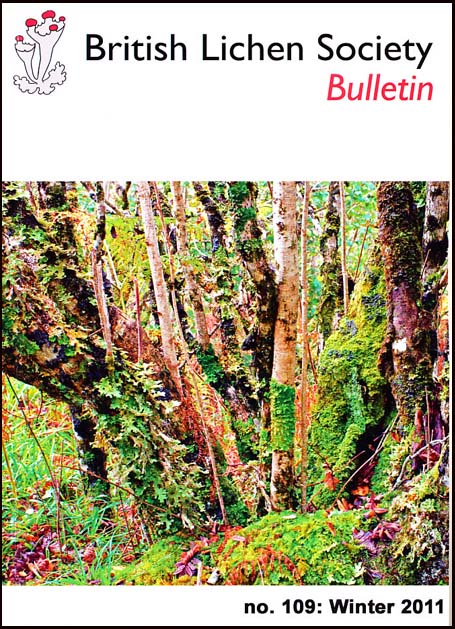 The BLS Bulletin is sent twice yearly to all members of the Society. Institutions can subscribe to the BLS Bulletin by contacting the BLS Membership Secretary on membership@britishlichensociety.org.uk .
The Bulletin contains short articles on many aspects of lichenology, many with colour illustrations. Regular items include:
Articles on British and international lichenology; reports on BLS projects; reports from grant recipients; literature pertaining to British lichens; New, Rare and Interesting lichen records; field meeting reports; future field meetings; the AGM programme; BLS awards; obituaries; book reviews; publications for sale; new members; membership matters
Bulletin issues from the past five years are restricted to BLS members, accessed via My Society. Older Bulletins are publicly available below.
The Editor welcomes contributions from members, whether serious, thought-provoking or light-hearted. They should be sent by email to bulletin@britishlichensociety.org.uk. 
---
The following list shows issues of the Bulletin that appeared five years ago or before.
Some of the PDF files are large ie around 50MB.