Image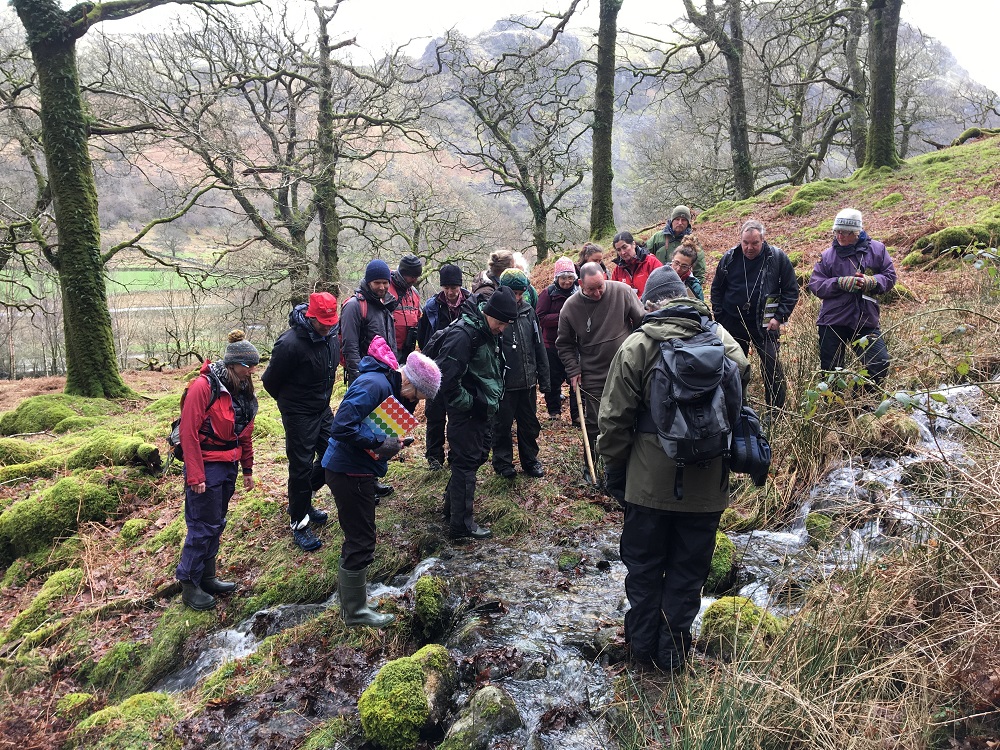 The Lake District is a national stronghold for Atlantic woodlands and the lichen-bryophyte assemblages that define this habitat. In 2018, Plantlife was awarded a Heritage Lottery Fund (HLF) grant to deliver a two-year project (2018 - 2020) to provide people with an opportunity to explore the wonders of Cumbria's rainforest.
This project, Looking Out for Small Things (LOST) was delivered by April Windle and was a partnership effort to ensure the conservation and safeguarding of these woodlands for lower plants, whilst developing the knowledge and skill-set across amateur naturalists to truly understand and protect this habitat.
The main project outputs can be found in this pdf here. Over the course of the project, there were four core areas of work:
New Generation Botanist Scheme
The lichen and bryophyte New Generation Botanist (NGB) Scheme was an adult learning programme, where the British Lichen Society and the British Bryological Society were key partners. This scheme provided an opportunity for participants to develop the skills and knowledge required to identify and record lichens and bryophytes. The opportunities available included:
Core workshops with specialist training by a lichen or bryophyte expert
Follow up training and field surveys across the Lake District
Museum events with the Herbaria at Tullie House Museum, Carlisle
Evening microscope sessions supported by Cumbria Biodiversity Data Centre
Continued support from Project Officer with progressing personal studies
Opportunities to share knowledge through public engagement
The NGB scheme was delivered as a result of the ever-growing skills gap in fields of lichenology and bryology, alongside the shortage of specialist individuals who can accurately identify and record lower plants. This scheme trained and supported a total of 15 aspiring lichenologists and 15 bryologists.
The scheme was a huge success and resulted in a strong project legacy through the formation of the Cumbria Lichen & Bryophyte Group. Cumbria Lichens and Cumbria Bryophytes can also be found on Facebook.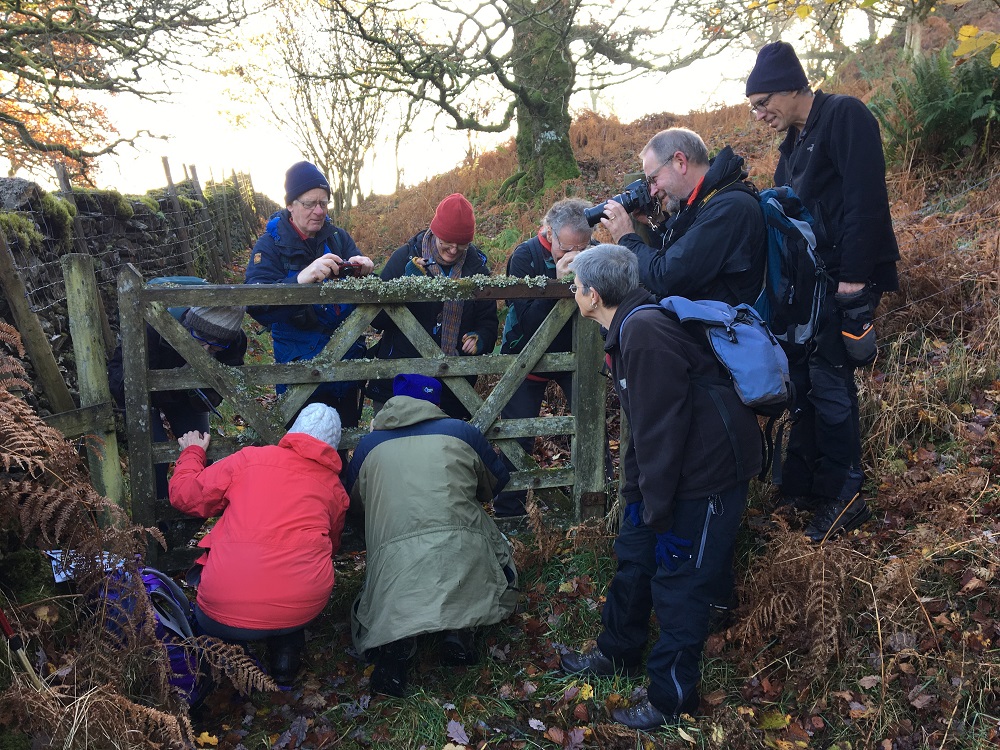 Plantlife Lichen NGB Field Day at Haweswater © April-Windle
Woodland Manager Programme
The British Lichen Society were also key partners in delivering the woodland managers training. This programme offered a variety of opportunities to woodland owners, managers, rangers and volunteers. These certificated events offered those involved with woodlands to develop the knowledge and confidence in basic lichen & bryophyte identification, associated habitat management and engaging the public with Atlantic woodlands.
Citizen Science Programme
Looking Out for Small Things also launched a citizen science initiative to actively involve the public in collecting important information regarding Lake District Atlantic woodlands. The Rapid Woodland Assessment (RWA) resource was used to assess the potential of Cumbrian woodlands to support those oceanic lichens and bryophytes of conservation importance. The relevant resources can be found on the Plantlife's project page.
Public Engagement Programme
The project engaged with thousands of people through face-to-face public events, including introductory events, family fairs, guided walks and BioBlitzes. In addition, the Schools Programme delivered a series of school workshops, offering a programme of study that coincided with the national curriculum.
Plantlife also launched a hugely successful photography competition and touring exhibition, engaging with over 40,000 people and was hosted at various locations across the Lake District. This was an opportunity to capture the beauty of Atlantic woodlands that served as an inspiration to Beatrix Potter and influenced many elements of her work.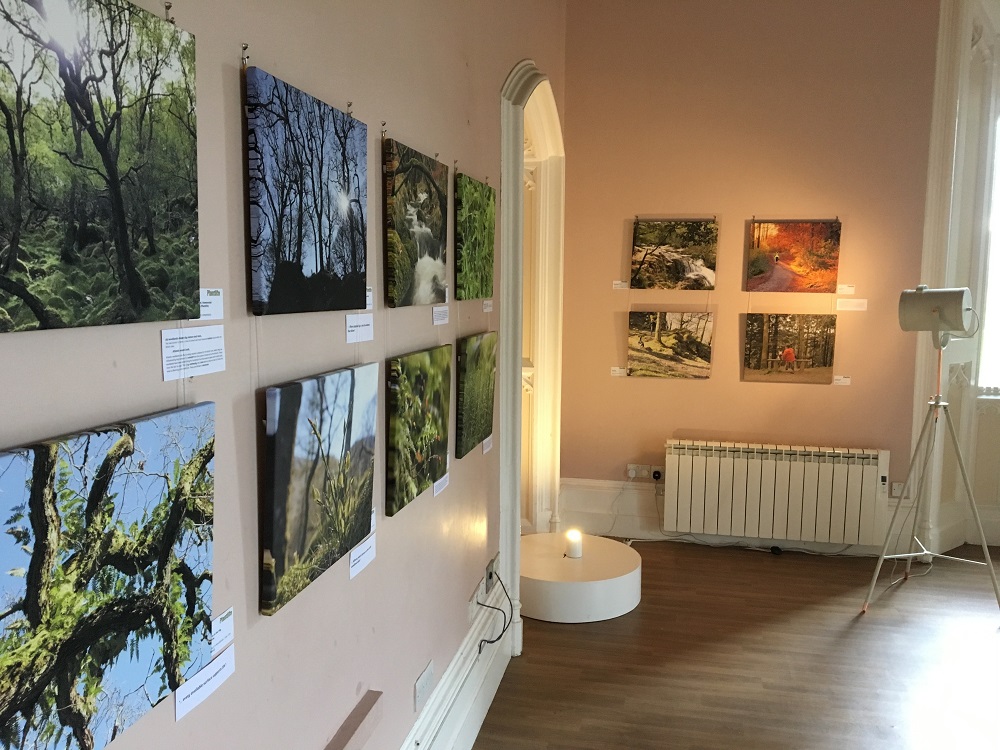 LOST Photography Exhibition Wray Castle © April-Windle
Resources
A series of resources have also been published, which are available through the Plantlife website.
This project was funded by the Heritage Lottery Fund and was a huge partnership effort between the British Bryological Society, British Lichen Society, National Trust, RSPB, Cumbria Biodiversity Data Centre, Tullie House Museum, The Beatrix Potter Society and the Lake District National Park. Additional funding was sourced from the Cumbria Community Foundation, Crofton Trust Fund and the Barbara Whatmore Charitable Trust. This project was also gratefully supported by Magniband.
Plantlife Project Officer (2018 – 2020): April Windle (LOST Senior Project Officer)