Image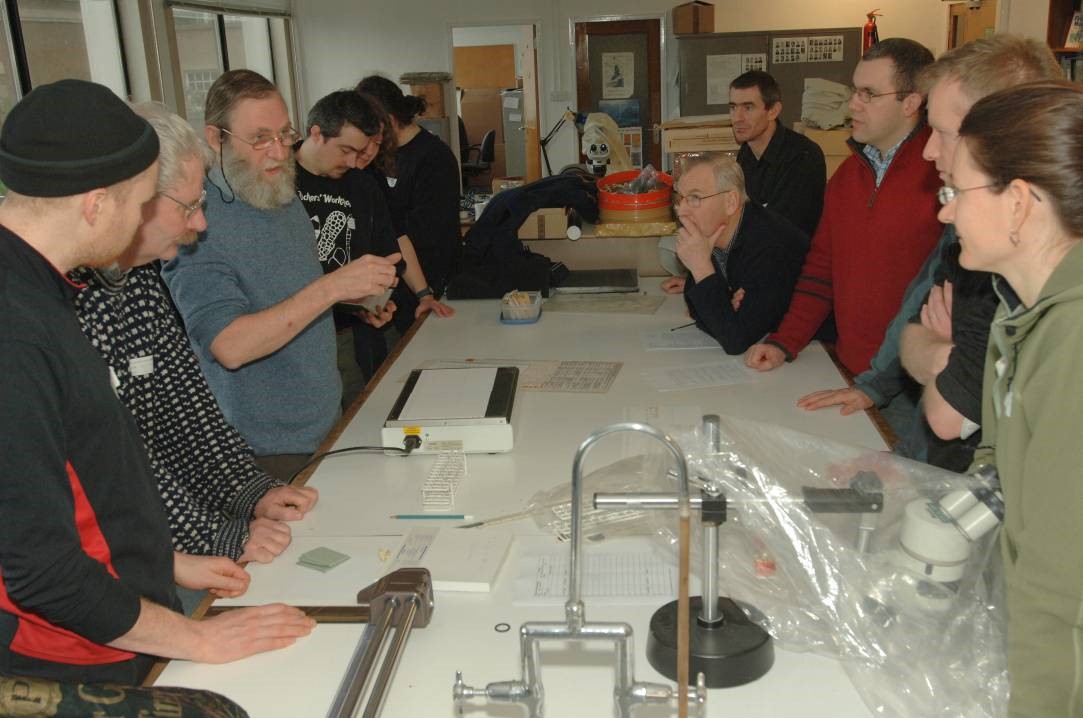 The Scottish Lichen Apprenticeship (LA) Scheme was a three-year (2003 – 2006) training programme, coordinated by Sandy and Brian Coppins to address the ever-growing skills gap in lichenology, referred to as the taxonomic impediment. This project was core funded by Scottish Natural Heritage, with contributory funding from the British Lichen Society. To date, this is the most successful lichen scheme that has been delivered in Britain, where many of the top lichenologists today, were trained as Lichen Apprentices.
Sandy Coppins has provided a detailed account surrounding the evolution of the apprenticeship scheme, from development through to delivery. In total, this included thirteen apprentices, with support and specialist training from eight lichen experts, where a variety of learning opportunities were available. This ranged from field excursions, microscope sessions, herbarium work, developing a site-based lichen database and Site Condition Monitoring. Sandy's document can be found here. 
In 2002, the critical state of lichenology was highlighted by JNCC: "In Scotland in 2001, there were only four field lichenologists of repute available for site monitoring and other contract work relating to the identification and survey of lichens. By 2002, due to changes in location and work commitments, none of these field lichenologists were available for contract work in Scotland . This situation is likely to continue for the foreseeable future."  JNCC go on to state: "The lack of lower plant specialists is now preventing SNH from meeting its commitments to survey and monitor lichens and other lower plants, as required for Site Condition Monitoring of SSSIs". Here, various possibilities were explored, with a particular focus on grant-aided training. This JNCC paper was pivotal for securing government funding for the delivery of the Scottish Lichen Apprenticeship Scheme. The JNCC document can be found here.
Alan Fryday gave The Fifth Dougal Swinscow Memorial Lecture in 2004 – "Lichens of the Scottish Mountains".  It was the inspirational talk that encouraged many people to get involved with the project. Lecture text and Powerpoint.
Project Coordinators: Sandy & Brian Coppins (2003 – 2006)
Rockers Workshop – MSU website
The BLS have re-instated the Rockers' website that Alan Fryday set up with Michigan State University, where he included detailed species lists of the sites visited, together with some of the photographs taken during the fortnight.
References
Photos by Sandy Coppins, except where indicated otherwise