Image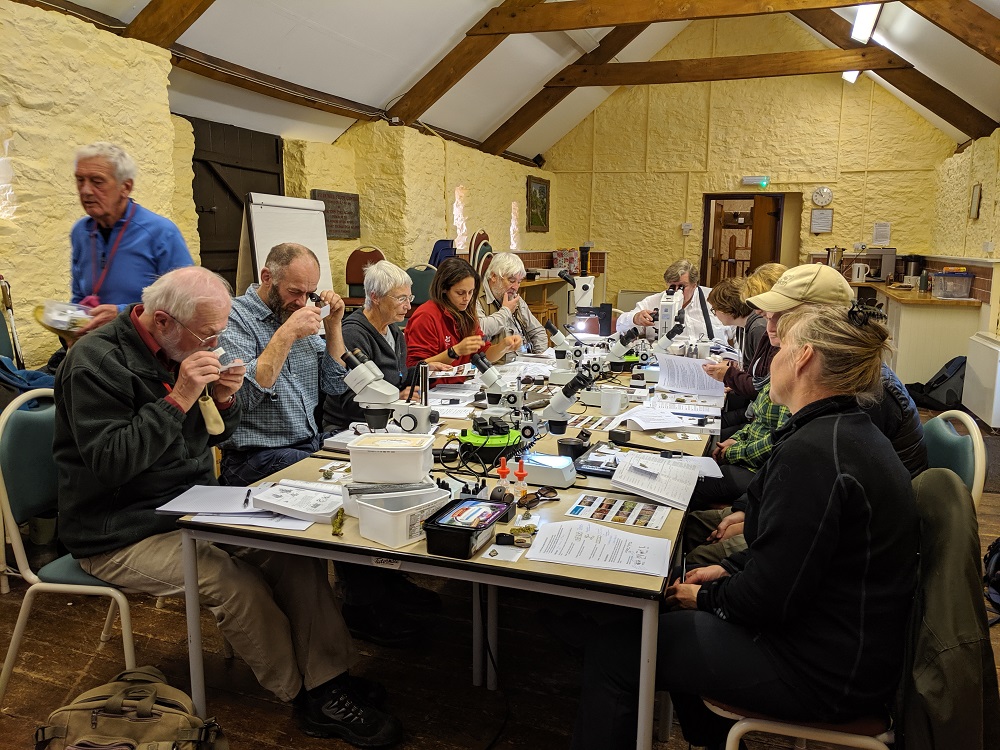 Building Resilience in South West Woodlands was a four -year Plantlife project (2018 – 2022), to raise awareness of Atlantic woodlands across Cornwall, Devon and Somerset, whilst implementing important management works to ensure the conservation of these habitats. This project followed on from Plantlife's Make the Small Things Count project.
There has been a huge range of engagement efforts, providing opportunities for the public, families and schools to get involved and learn about Atlantic woodlands. The British Lichen Society was a key partner in providing specialist training for the New Generation Botanist programme, training two cohorts of lichen enthusiasts over the course of the project.
Training for land managers has also been provided to ensure the conservation and safeguarding of these habitats going forward. This has been complemented by on-the-ground management works at key lichen sites across the south west, including:
Doctor's Wood SSSI (North Exmoor coast) - Conserving ancient pollards and their lichens.
East Dartmoor National Nature Reserve, Devon - Creating lichen corridors.
Hawkcombe Wood National Nature Reserve, Exmoor - Multi-species management
Horner Woods National Nature Reserve, Exmoor - Lichen conservation and ash dieback mitigation.
Tarr Steps National Nature Reserve, Exmoor - Restoring the lungs of the forest.
Watersmeet SSSI, North Exmoor - Letting in the light.
A series of resources have also been published, which are available through the Plantlife website.
This project was funded by the Heritage Lottery Fund and was a huge partnership effort between the British Bryological Society, British Lichen Society, Cornwall AONB, Dartmoor National Park Authority, Devon Biodiversity  Records Centre, Exmoor National Park Authority, National Trust, Natural England, Quantock Hills AONB, South West Lakes Trust, Tamar Valley AONB and the Woodland Trust.
Plantlife Project Officers (2018 – 2022): Rachel Jones (BR Manager), Alison Smith & Kate Hind (Lead Community Scientists) and Dave Lamacraft (Lower Plant Champion).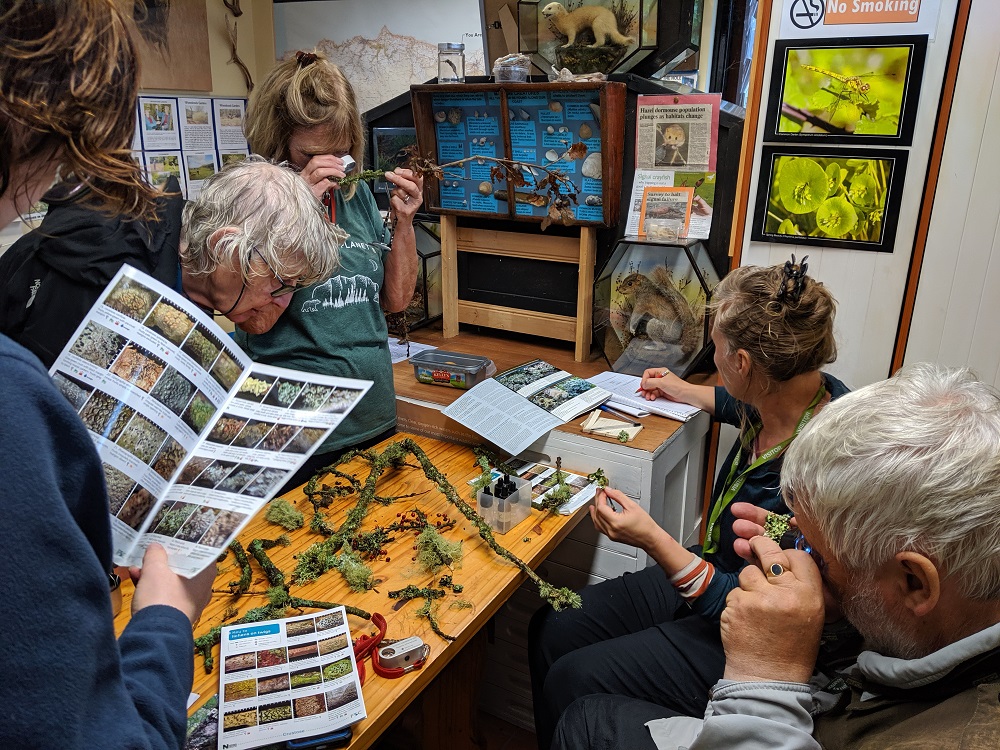 Indoor New Generation Botanist Session © Alison Smith