Image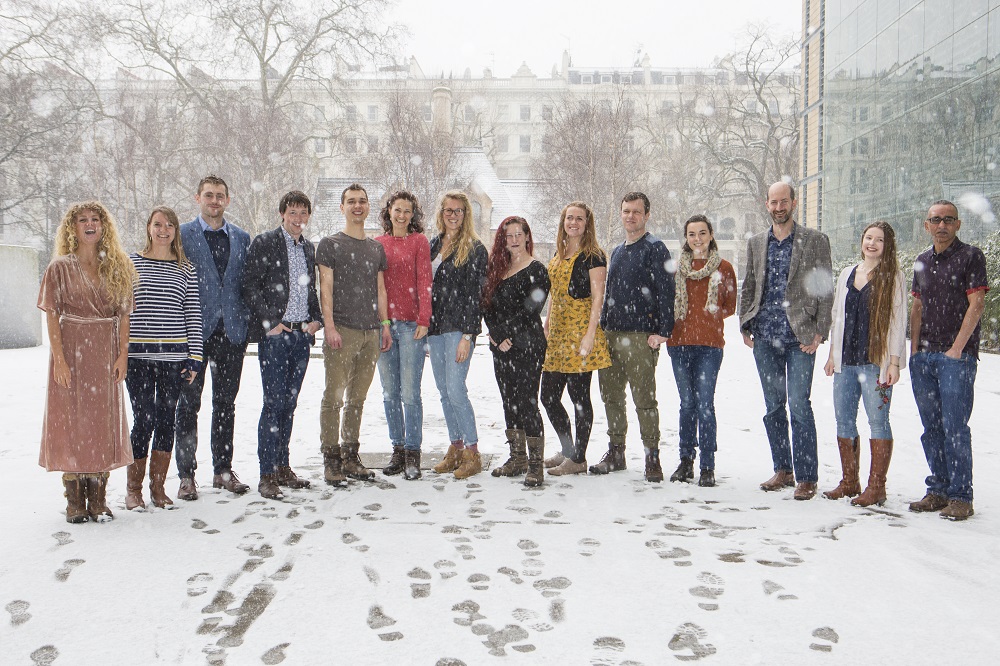 The Identification Trainers for the Future project, coordinated by the Natural History Museum was a successful partnership training programme delivered between 2014 – 2018. During this period, fifteen trainees across three cohorts undertook a one-year, work-based training programme and were provided with the opportunity to specialise in a taxonomic group of their choice.
British Lichen Society experts, Holger Thüs (Curator of Lichens) and Pat Wolseley (Scientific Associate) were actively involved with the programme, serving as a source of inspiration and delivering lichen training, whilst hosting three trainees in the Cryptogamic Herbarium for their curatorial placement. This included Mike Waller (Cohort 1), Joe Beale (Cohort 2) and April Windle (Cohort 3).
The ID Trainers for the Future programme delivered five key areas of work:
1. Knowledge and Skills Development
The first phase of the programme provided an unparalleled opportunity for the trainees to develop their knowledge and skillset in identification and biological recording. Here, a wide variety of training courses were on offer, delivered by the expertise housed within the Museum. Course content ranged from vascular plants, to beetles, flies, lichens and bryophytes (plus everything in between).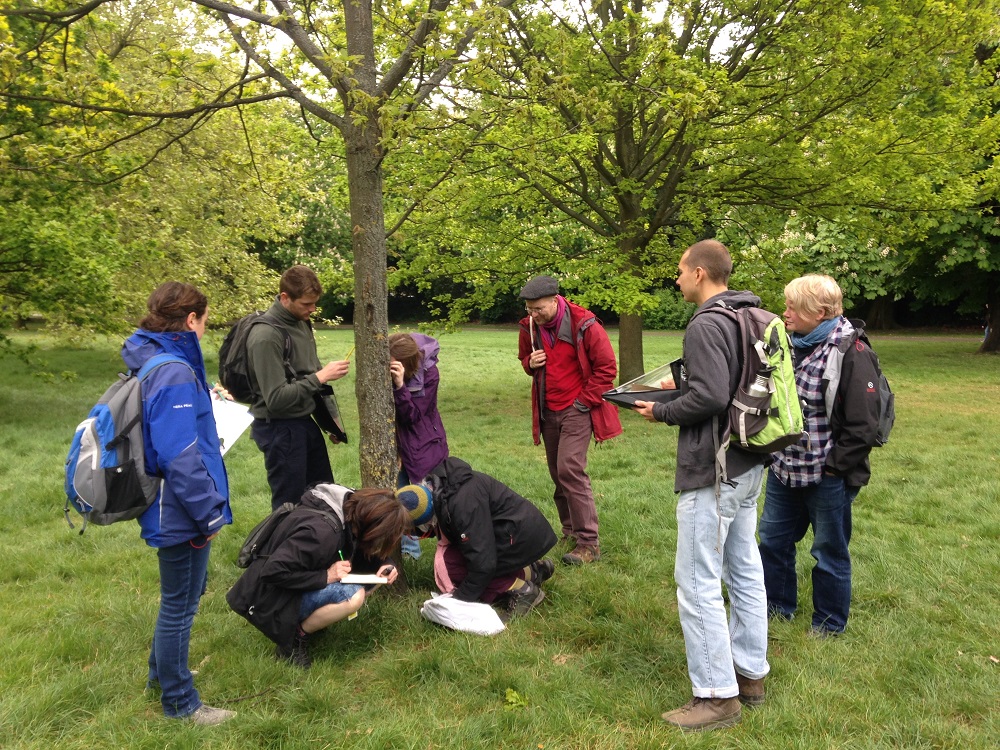 Lichen Training by Holger & Pat © April Windle
2. Curatorial Placement
After the initial training, trainees had the opportunity to utilise their new-found knowledge by undertaking a curatorial placement in a department of their choice. Lichens proved highly popular, with a trainee from each cohort undertaking a lichen-based placement in the Cryptogamic Herbarium. This resource is incalculably important and houses over 400,000 specimens of lichens collected from across the globe. Trainees had three months to delve into this treasure trove, with the support of BLS Members Holger Thüs and Pat Wolseley.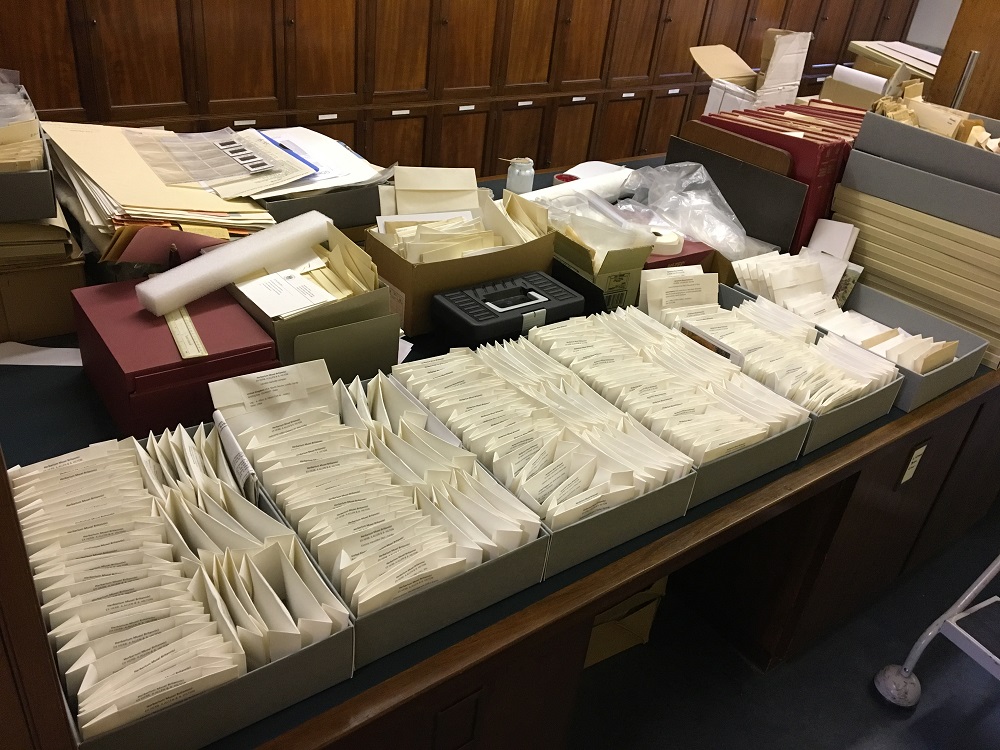 April's curated specimens as part of her placement in the Crypt © April Windle
3. Citizen Science Project
The trainees were actively involved in the Museum's citizen science initiatives delivered through the UK Centre for Biodiversity. These programmes encouraged public involvement in collecting important information to answer key scientific questions. The trainees also analysed the data submitted by thousands of people involved with these initiatives.
4. Public Engagement
The final phase of the project focused on public engagement techniques, supporting the trainees to share and transfer their knowledge and skillsets in an effective manner. All trainees completed a Level 3 Certificate in Education and Training and were involved in various events including Bioblitzes, Museum workshops, Nature Live session etc. They also completed a Field Studies Centre (FSC) based placement delivering school, college and university workshops, alongside adult learning courses.
5. Final Project
Each trainee was tasked to produce a final piece of work aimed at sharing their newly developed skills with others, some undertook producing new guides to particular species groups, others created new workshops, one even created a short documentary on his fascination with the temperate rainforests of the UK. You can find some of the resources created by the trainees on the Museum's website.
Natural History Museum Officer (2014 – 2018): Steph Holt (ID Trainers Project Manager)
This project was funded by the Heritage Lottery Fund's Skills for the Future programme and was a partnership between the Natural History Museum, the Field Studies Council and the National Biodiversity Network Trust. 
The Museum is pleased to report that all 15 of their trainees remain actively involved in natural history through their subsequent careers, further studies and volunteering. A number of projects have been created in the legacy of this traineeship, including work with further trainees and volunteers, new identification guides, The Explorers project aimed at inspiring young people from marginalised ethnicities into post-graduate study and research careers in natural history, and the Museum's new UK Natural History Training Programme. Find out more here.