Image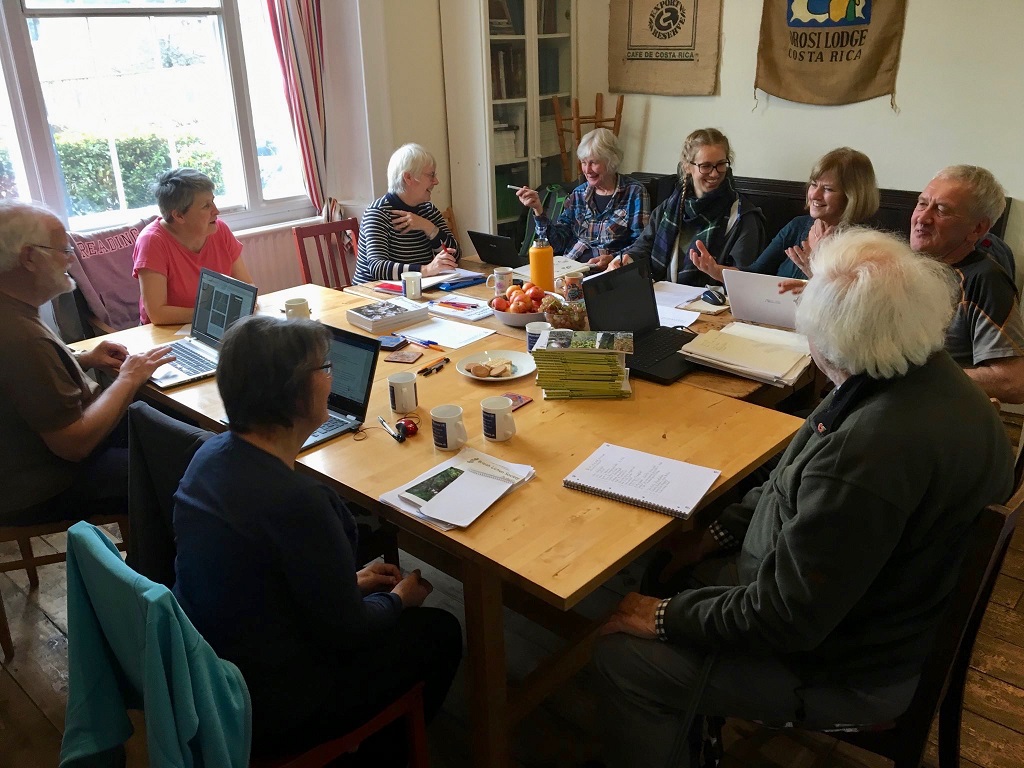 The Education and Promotions Committee, also known as EPC, is a collective of volunteers that work to raise the awareness and understanding of lichens at all levels, whilst providing opportunities to connect like-minded individuals with an interest in lichens. The Committee is co-chaired by April Windle and Raymond Griffiths. All members are involved with public engagement and education delivery in various capacities.
The Committee's aims & objectives are to…
Educate. The Committee aims to promote the study and enjoyment of lichens by producing resources and by the provision of opportunities. The Committee also offers support to both learners and educators, helps to provide links to local groups/contacts and delivers online and face-to-face events.
Promote. The Committee oversees the Society's social media accounts, including Facebook, Twitter and YouTube. These platforms benefit lichen learning and teaching, alongside connecting BLS Members and the wider public. The Committee also works with partners, providing specialist lichen input from project design to delivery.
Network. The BLS welcomes anyone with an interest in lichens and conservation, from beginners to experts, from science through to art. The EPC helps facilitate the exchange of knowledge, information and skillsets across the Society, with an aim to connect like-minded individuals, within the UK and also overseas.
The Committee meets officially every quarter, with additional meet-ups for Working Groups which focus on specific projects. The EPC works closely with other Committees such as Conservation and Data, with a representative sitting on Council.
If you would like to find out more, contribute to our work or have a project idea of your own, we would love to hear from you. Please do not hesitate to get in touch.
Contact: April Windle / Raymond Griffiths (Co-Chairs) at:
education-promotion@britishlichensociety.org.uk