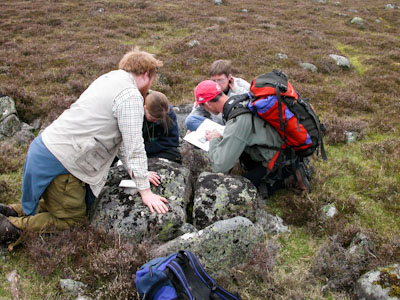 All BLS members are encouraged to get involved in the various activities of the Society. Some of these are described in this section, but you should also keep an eye on the regular updates to the News Items and Events Calendar on this website for news of other projects that may be of interest to you. 
Novice lichenologists will be particularly interested in joining their local group and joining one of our Zoom sessions, including "Lichens for Absolute Beginners" and "Lichen Chat and Improvement Groups". The Twenty Common Lichens project introduces species from different habitats, with useful resources that can be downloaded and used independently or by groups.
Project materials and suggestions are available for schools and university students.
Field meetings and courses are in the Events List and other aspects of the work of the Society are described elsewhere on this website.