Image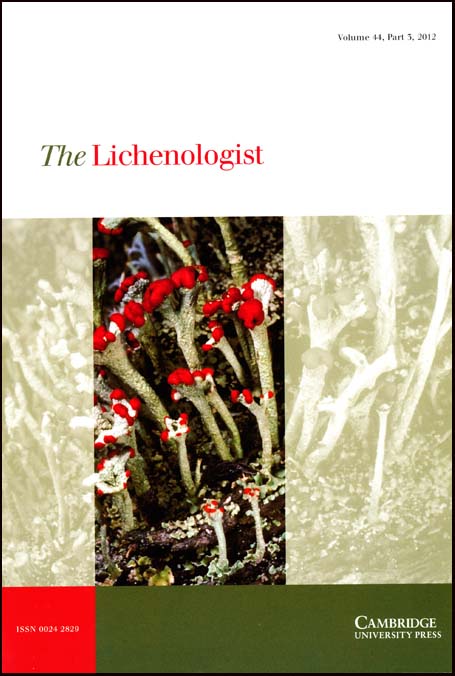 The Society's journal, The Lichenologist, contains taxonomic revisions of critical groups, articles of ecological, physiological and environmental interest, and many other matters of interest to lichenologists throughout the world.
Members of the society can subscribe to The Lichenologist for a special rate as part of their membership (see our Membership page). The Society welcomes membership from any persons world-wide with an interest in lichenology.
The Lichenologist is available to Institutions from Cambridge University Press.
Past issues of The Lichenologist are now available on the Cambridge Journals Online system. BLS members who opt to take The Lichenologist can access via My Society. Such members have been sent access information when they subscribed to the journal. If you need help with online access, please contact our Membership Team for further advice by email (member-admin@britishlichensociety.org.uk) or telephone (020 3793 7852).
You can also online submit a manuscript for publication in the Lichenologist. Refer to these instructions for authors.