Two new sets of resources are now available on the website.
Species Descriptions of UK lichens written in straight-forward language.
The lichen Species Descriptions are available as downloadable pdf files for use offline on computer, tablet or phone as well as while as online. Their straight-forward language makes them accessible to all. The first descriptions released are a bit of a mixture, but we hope to concentrate on the most common species over the next few months.
If you would like to help with the project, please contact education-promotion@britishlichensociety.org.uk and ask to be put in contact with the Species Descriptions Project Champion. Offers to write descriptions, or offers of useful photographs, will always be appreciated. (As will a head's-up on any problems that you spot!)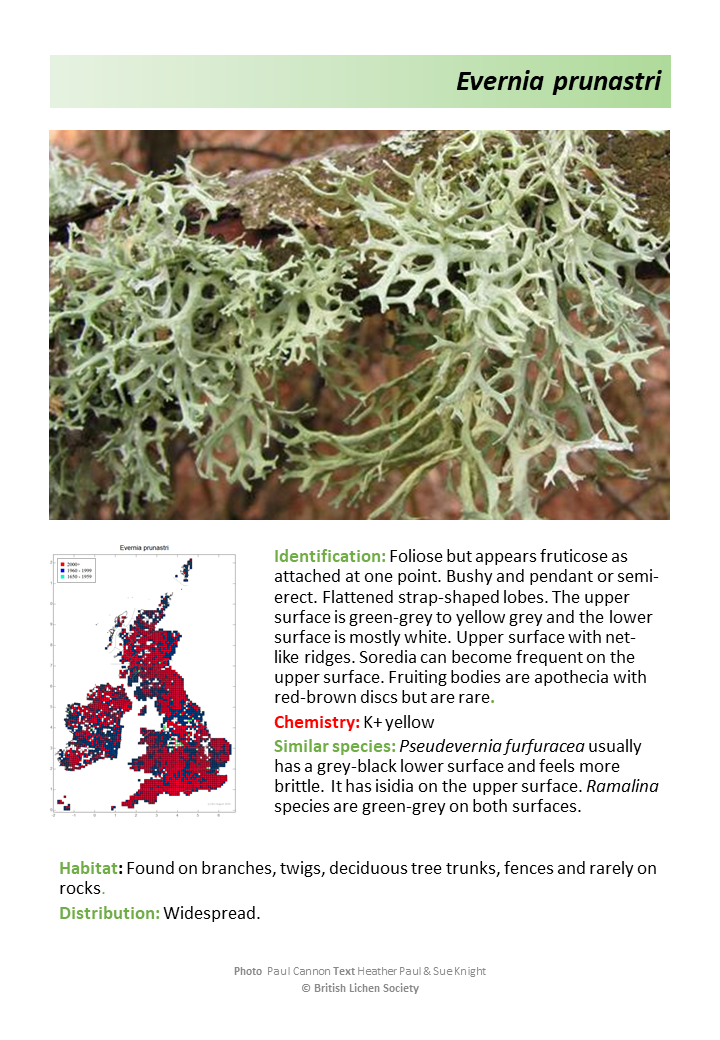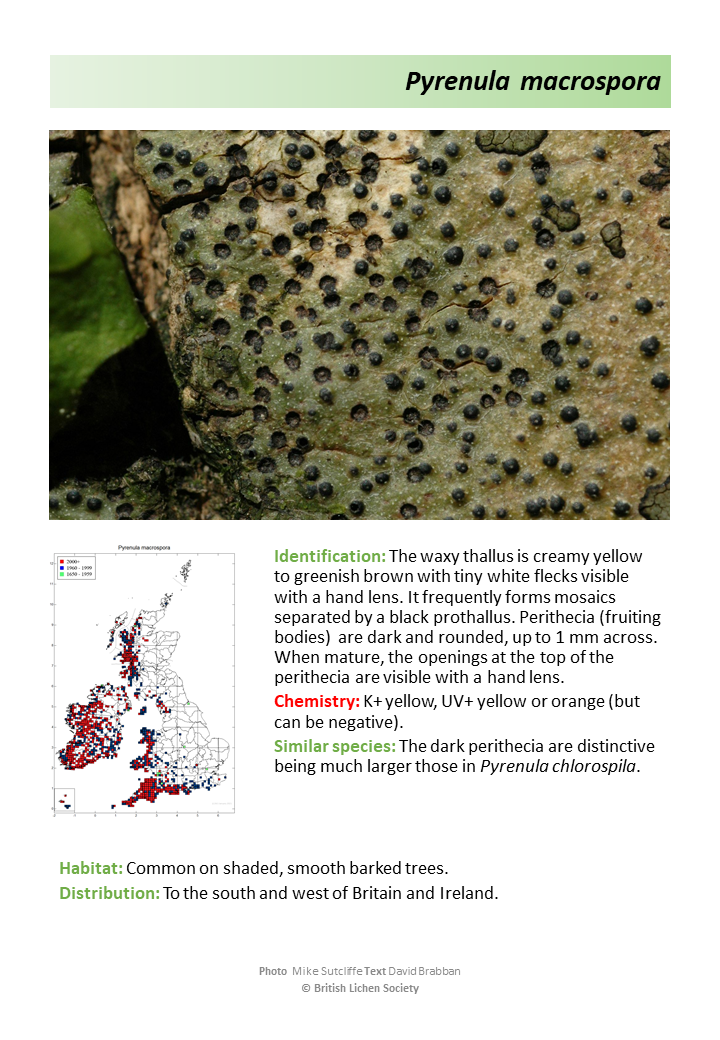 Lichenicolous fungi information including descriptions of some fungi occurring in the UK.
The Lichenicolous Fungi page aims to be a repository for:
Keys to lichenicolous fungi on specific hosts.
Guides to lichenicolous fungi on some widespread hosts.
Descriptions of individual lichenicolous fungi.
All resources are available as downloadable pdf files.
If you'd like to help to expand this resource, many lichenicolous fungi are rarely observed so offers of images would be of particular value. Each description aims to show the lichenicolous fungus on its host and two close-up or microscope images to show important features. Please send any offers of images, information, or a head's-up on problems spotted to Fay Newbery.