Image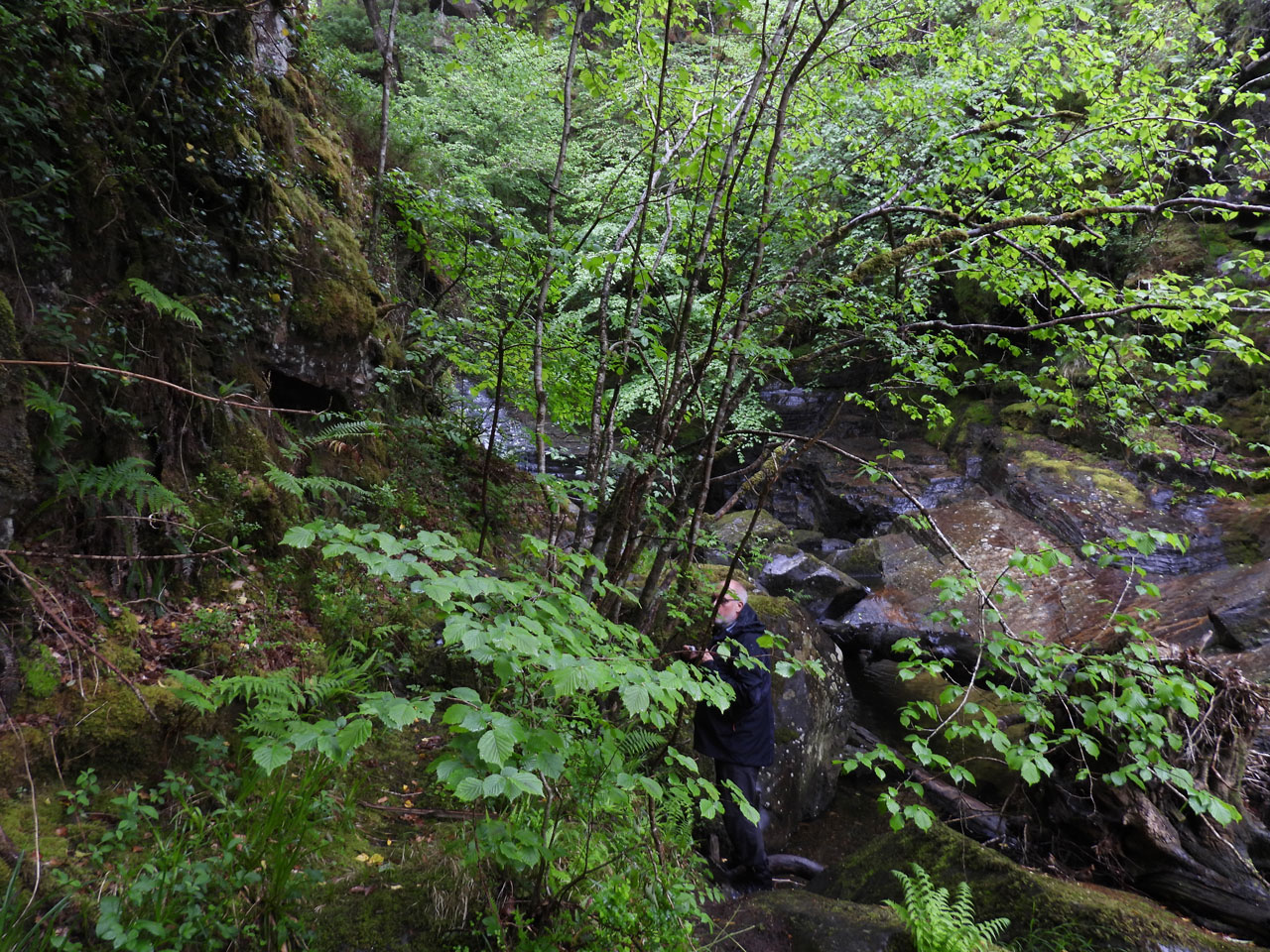 Two BLS members, Neil Sanderson and Andy Cross, carrying out a monitoring survey, funded by Welsh Natural Resources, in one of the most important Welsh temperate rainforests have made some very significant discoveries. The site was the deep and difficult to access ravine of Ceunant Llennyrch, a National Nature Reserve owned by Welsh Natural Resources and the Woodland Trust. This was already known to be an exceptional site, especially for the occurrence of temperate rainforest specialist species of smooth bark on older shrubs. Several already recorded have their only Welsh sites here, including Pyrenula hibernica and Crutarndina petractoides (Thelotrema petractoides).
The survey added two more very rare lichens Porina atlantica and Pyrenula dermatodes. The first is new to Britain and has an orange brown thallus with exuberant orange coralloid isidia and was found on an old Oak deep in a part of the ravine not reached by lichenologists previously. It is an internationally rare species only known from south west Ireland, Brittany, Madeira and the Canary Islands. Pyrenula dermatodes was new to Wales, having two known sites in western Scotland and more in south west Ireland. It is a widespread tropical species but is not known from mainland Europe. It is rather similar to the iconic Pyrenula hibernica (AKA Blackberries in Custard), with the perithecia sunk in the thallus, but is easily distinguished by the amazingly bright yellow UV fluorescence produced when a UV torch is shone on it. Pyrenula dermatodes was found on several trees and bushes in the ravine.
This extraordinary site was badly damaged in the past by conifer planting, rhododendron invasion and the withdrawal of extensive grazing. WNR and WT have been working towards reversing this damage and the monitoring survey was part of the work to fully restore this glorious site.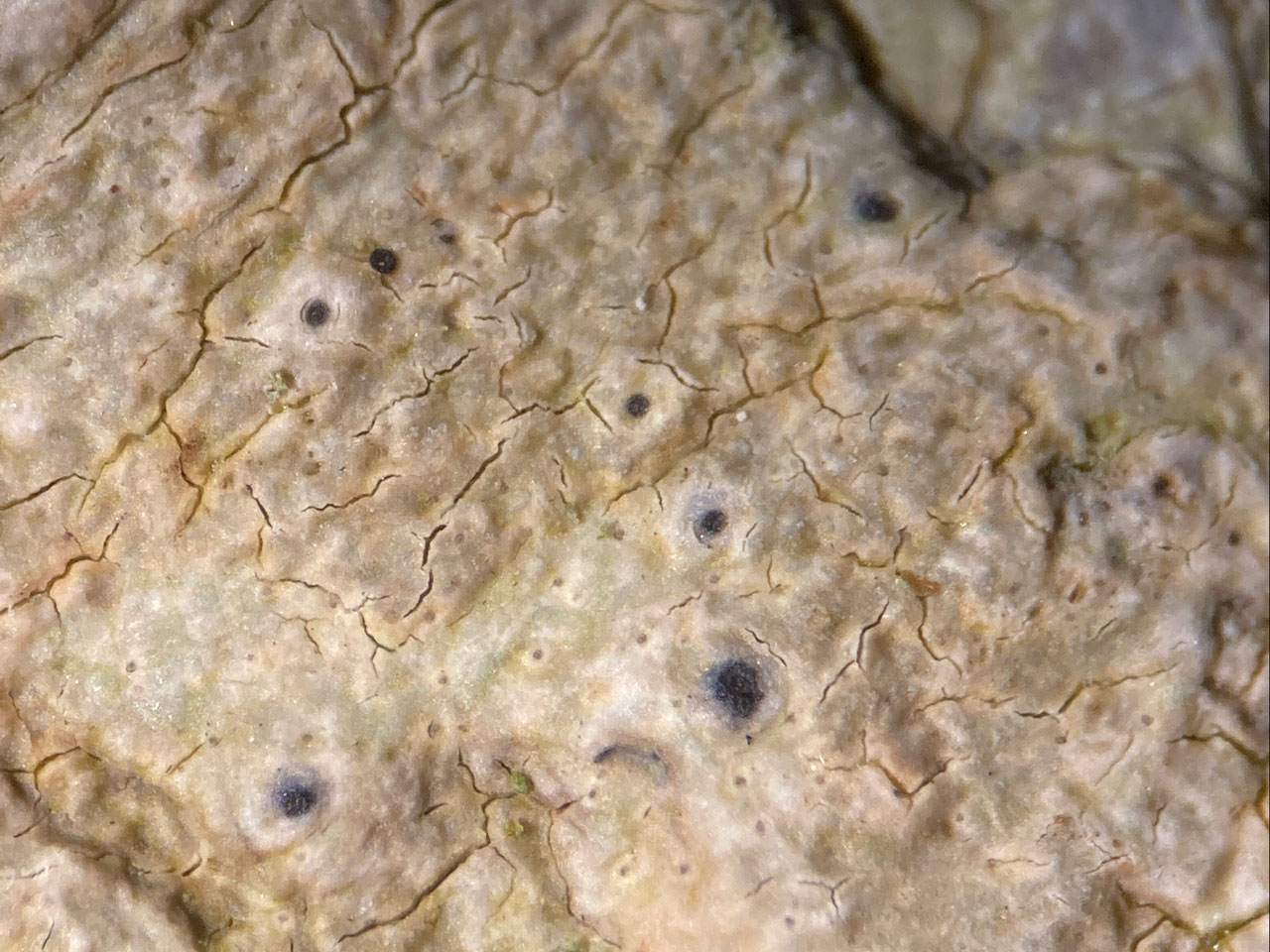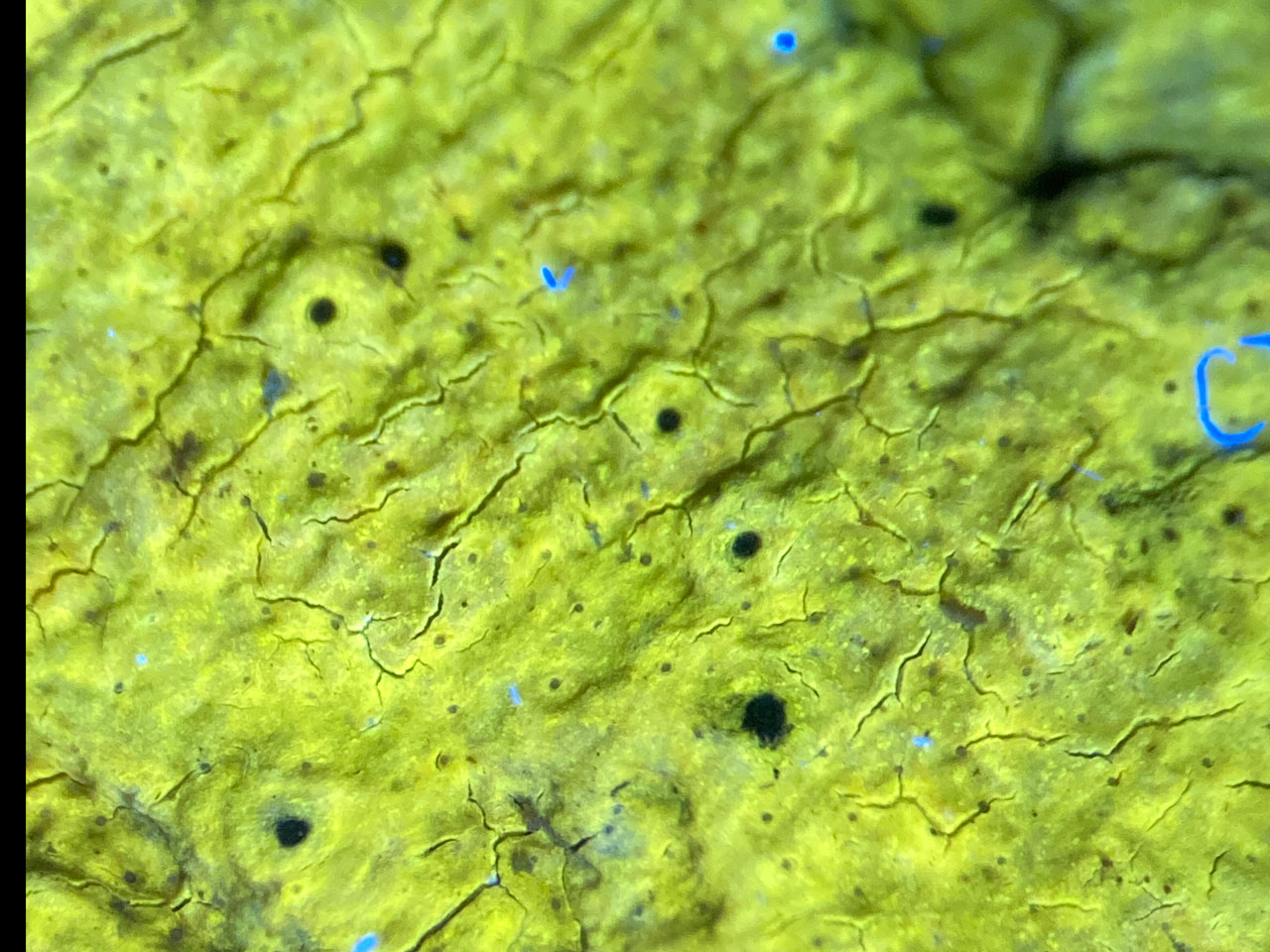 Pyrenula dermatodes in natural light, left, and UV+ bright yellow on right.