Image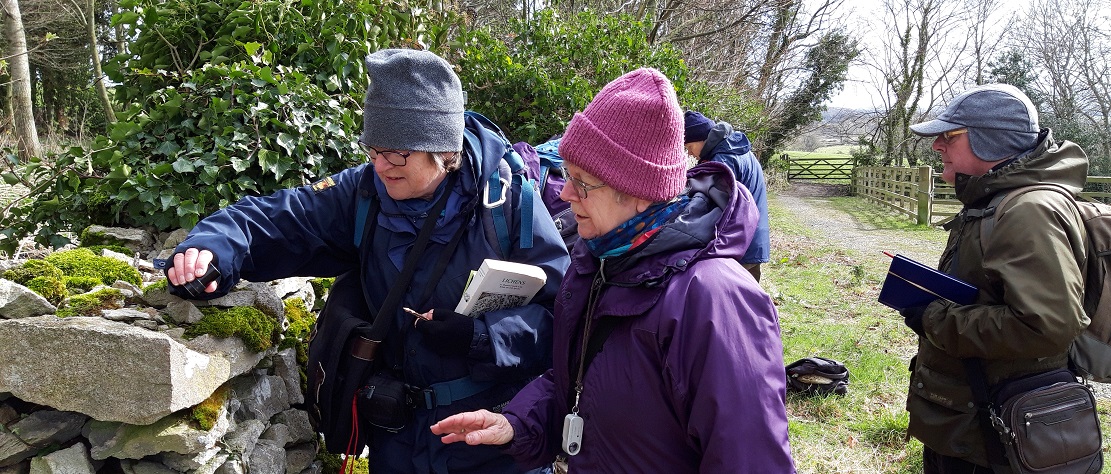 Area: North-East England: Northumberland, Co Durham or North Yorkshire
Description:
The North East Lichen Group is a very informal group of mostly BLS members residing in either Northumberland, Co Durham or North Yorkshire who have drifted together over about the last ten years and we thought it would be beneficial for us all to meet up occasionally at local sites of potential lichenological interest.
Our mission is simple.
Enjoy a day out together looking at lichens.
Help each other to refresh and improve our ID skills.
Record what we find and prepare a list to be entered on the BLS database.
To this end we have an e-mailing list which currently stands in the mid teens. Members are encouraged to suggest sites and then ideally at about two monthly intervals they are circulated with a number of dates. The date which most people can attend is the date of the meeting. Normally at least half can manage it and there is no further pressure on anyone to do any other than turn up on the day. It is an easy system which works well with the minimum possible administrative duties and with no fees involved. Any local BLS members who may be interested in attending the field meetings will be welcome. Please contact one of the below with your email address.
Contact: Please email Doug McCutcheon doug.mcc@hotmail.co.uk or Jo Scott: joyce.scott3@ntlworld.com